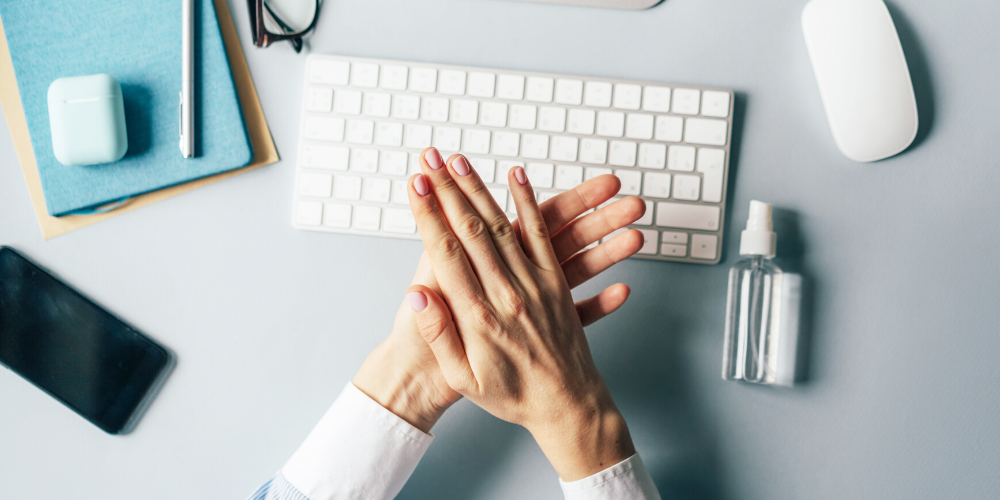 Many businesses are starting to re-open after temporarily shutting down. In conjunction with one of our partners Allianz we have put together a useful checklist to keep your business, employees and visitors safe.
1: Observe and enforce Covid 19 workplace restrictions
As an employer, you are required to follow social distancing guidelines and implement enhanced hygiene measures in your workplace.
If you do not, you could put your employees and customers at risk. This may lead to fines, restrictions, potential prosecution or other enforcement measures against you.
In line with government regulations and guidance you need to conduct a risk assessment and implement appropriate safe working polices. Where these restrictions cannot be met, then work activities should either be revised to achieve them or stopped altogether. Guidance is available from the UK Government.
2: Review existing risk assessments
Your business operations and activities may have changed due to Covid-19. To ensure safety, it's important new risk assessments are completed, and the results and actions shared with your employees, visitors and any contractors. Remember to include fire and security precautions in your review.
3: Undertake a site inspection
For many businesses, your workplace has been unoccupied throughout lockdown. During this period, maintenance and security issues may have arisen; this can include, leaks, faulty safety and emergency systems, improper housekeeping or storage, signs of vandalism or theft.
On your return, it's important a full site inspection is conducted. The process will help you to identify and fix any issues that left unchecked could compromise employee safety.
Here is a useful checklist to help with your site inspection.
4: Review emergency response procedures
As you welcome back your employees you may adopt a phased return, or need to adapt your premises inline with government advice.
As a result of these measures you may have less qualified personnel such as fire wardens, first aiders available. Likewise, an adapted layout could mean your safety procedures are no longer appropriate.
To mitigate potential risk, check your emergency response procedures are up-to-date and ensure there is adequate coverage for assigned positions on all shifts.
Here is a useful checklist to help you review your procedures.
5: Recommission machinery
Businesses that have closed factories or reduced production may have decommissioned machinery. Failing to recommission machinery without inspection could put your business at risk. It's important you allow enough time in your planning to recommission and implement processes in line with all standard operating procedures (SOPs) and manufacturers' guidelines.
6: Reinstate inspection procedures
Due to the shutdown, inspection, testing and maintenance procedures (including those of a statutory nature) may have stopped. Without adequately reviewing your procedures you could put the safety of your employees at risk.
It's important that you reinstate procedures as soon as possible. This might include utility services, machinery / plant, emergency systems, vehicles, fire and security protection / detection systems etc.
Here is a useful checklist to help with this process.
7: Ensure your employees have the competence and capability
A phased return to work or reduce staffing could mean insufficient number of competent employees at any one time. To ensure employee safety, additional employee training programmes or certification and supervision may be required.
8: Check your detection systems
Given for many it's been 3 months since you were last in your place of work. You need to make sure your fire sprinklers / suppression systems, fire pumps, water supplies, fire alarm systems, intruder alarm systems, CCTV and access control are working correctly and fully serviced.
9: Carry out enhanced cleaning
Government guidelines requires you to develop cleaning, hand washing and hygiene procedures.
Pre and post re-opening. It's important to pay particular attention to communal areas and touchpoints, such as washing facilities, toilet flush and seats, door handles and push plates, hand rails, office equipment, machinery controls, food preparation areas. Don't forget to include company vehicles in your cleaning regime.
10: Review your continuity plan
Returning to your place of workplace, and implementing new safety measures will have an impact on your business continuity plan, including your supply chain resilience.
It's important that you implement mitigation measures as appropriate, to reflect any changes to your business operation and lessons learned from the temporary shutdown.
Remember to check with your broker to make sure you still have the right insurance cover in place.
This document was originally produced by one of our partners Allianz