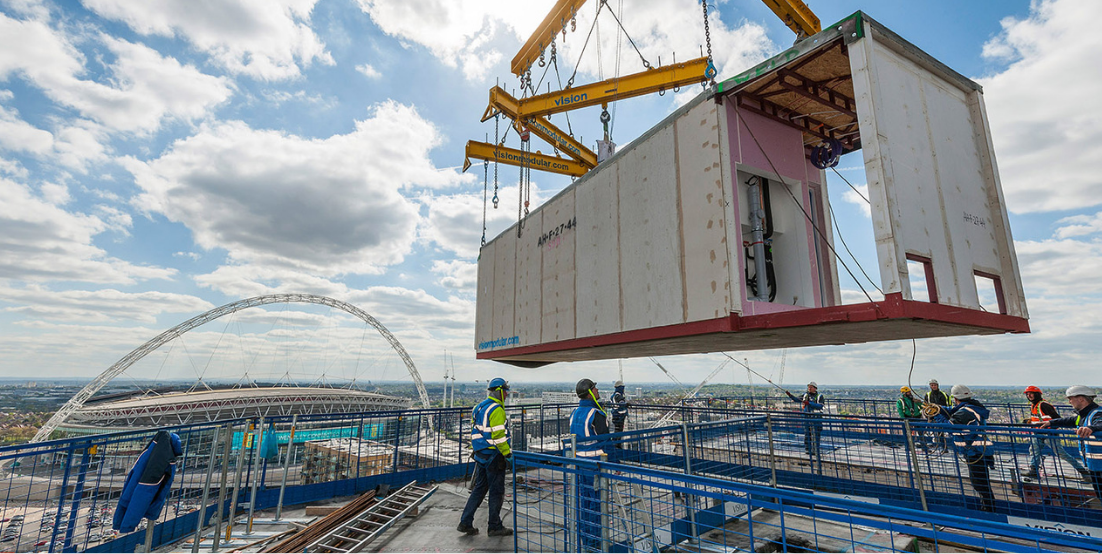 Like many industries, construction has been going through rapid change. One of the drivers for this has been a demand to finish projects quickly and at a lower cost. The term, Modern Methods of Construction (MMC) can describe how the industry has met the challenge by using technology, materials, and pre-fabrication to aid construction.
What are Modern Methods of Construction (MMC)?
MMC uses new and traditional materials and components.
These are often prefabricated as units in factories to help accelerate on-site assembly.
Innovative materials can include straw, wool, timber, and polystyrene.

What does this mean in terms of risk and insurance for Designers, Developers and Builders?
Insurers understand traditional building methods which have been tried and tested over many decades. With change comes uncertainty - MMC requires a new approach to risk underwriting.
Lightweight and combustible materials could increase the risk of fire spreading quickly, with greater damage and higher claims costs.
Testing new materials in a controlled environment is different from the real-world experience. It is unknown how new materials will withstand the long-term effects of the UK's weather system.
Risk mitigation factors such as sprinkler systems, greater fire separation and building maintenance contracts may be required. Failure to comply could potentially lead to the exclusion of a claim.
There is already a skills shortage in the industry and contractors may struggle to train or find those with MMC experience. Future claims could be harder to remedy compared to traditional methods - particularly if specialist providers go out of business.
Where liability sits in the event of a loss will become an important question as MMC evolves. Clients may engage consultants who are responsible for managing sub-contractors and the materials used. This could have knock on effects for Professional Indemnity insurers and greater clarity will be required as to where, and with whom, the risk sits for both clients and insurers.
What are the benefits of MMC?
Improved quality control of parts produced in factory conditions.
Speeds up on-site construction.
Reduces the number of staff required on site.
Less wastage, which is greener and saves money.

Here to Help – prevention is better than cure
Our Construction team is on hand to help by understanding your business and mitigating the risks in advance, so you should save time and money in the long-term.
Please contact Tyson Phillips for more advice.
E: tyson.phillips@verlingue.co.uk