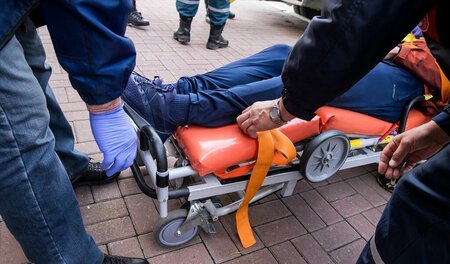 A manufacturing company has been fined after an employee suffered multiple injuries due to a fall from height incident.
The worker was unloading a lorry at the manufacturing site when he fell from the lorry bed. The fall resulted in multiple fractures of his head, ribs, shoulder blade and fingers. His injuries caused him to miss five months of work.

Further investigation revealed that the company failed to provide employees with proper training on accessing lorry beds in a safe manner.

The company received the following consequence:

The company was fined £9,400 and ordered to pay costs of £1,680.75.

Contains public sector information published by the HSE and licensed under the Open Government Licence v3.0.
© 2019 Zywave, Inc. All rights reserved. This publication is for informational purposes only. It is not intended to be exhaustive nor should any discussion or opinions be construed as compliance or legal advice. In relation to any particular problem which they may have, readers are advised to seek specific advice. Further, the law may have changed since first publication and the reader is cautioned accordingly.