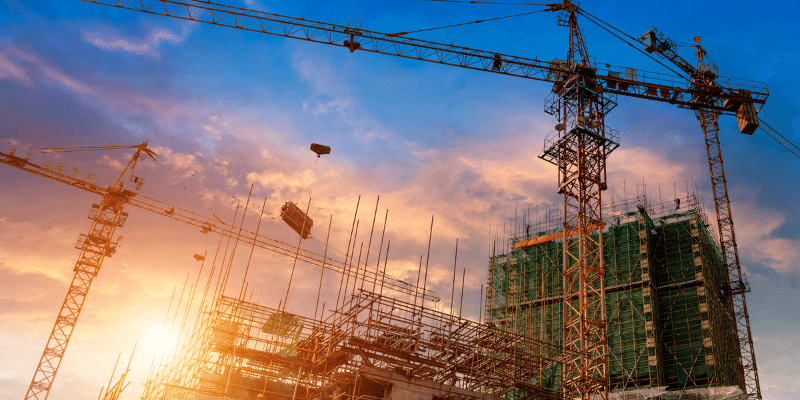 Our Approach
Construction can be an extremely dangerous industry, accounting for 17.1% of total UK work related fatalities. Moving machinery, working from height and close contact with hazardous materials all contribute to this high-risk environment.
As a result, the industry has a significant amount of regulation in place to protect businesses and their employees from the heightened risk. Indeed, this is about to be revised further with the upcoming Building Safety Bill.
It is vital that businesses work closely with a knowledgeable insurance partner, that has specialist expertise in construction insurance. This should be a broker that can advise you on the complex risks, as well as understand the detailed regulations and their implications on your business.
Why Verlingue
Verlingue are an advice led broker who take the time to understand the construction businesses we work with, and as every business is different, so are the risks.
We offer a dedicated team that understand your industry and construction insurance. We have spent more than 50 years working in this sector and have acquired the specialist knowledge necessary.
Our capability means we can tailor insurance and risk management solutions that are bespoke to the needs of your business. As well as go above and beyond to truly understand the programme detail, and how this will impact on your business.
How we do it
We will work hand in hand with you to understand the unique requirements of your business to provide tailor-made and innovative solutions that will keep your business thriving.
We pride ourselves on the strong relationships we have with our clients, as their trusted adviser and are always on hand to inform and support businesses at every stage - not just at renewal.
Our risk managed approach means we also look at other risks in conjunction with senior staff, such as supply chain issues. We can then make recommendations to minimise or mitigate the business risks and improve operational efficiency.
Bespoke cover for industry specific risks
Once we understand your business, and the risks it faces, our team can access a wide range of insurance and business enhancing products which help ensure that we offer competitive terms and value for money.
Specialist covers can include:
Specific Project Contract Works
Employers' Liability Insurance
Public & Products Liability Insurance
Non-Negligent Liability Insurance
Environmental Liability Insurance
Latent Defects Insurance
Contractors All Risks Insurance
Hired in Plant & Own Plant Cover
Terrorism Insurance
Professional Indemnity Insurance
"Their specialist knowledge and pro-active approach is second to none. I can thoroughly recommend their professional service."
Construction Insights