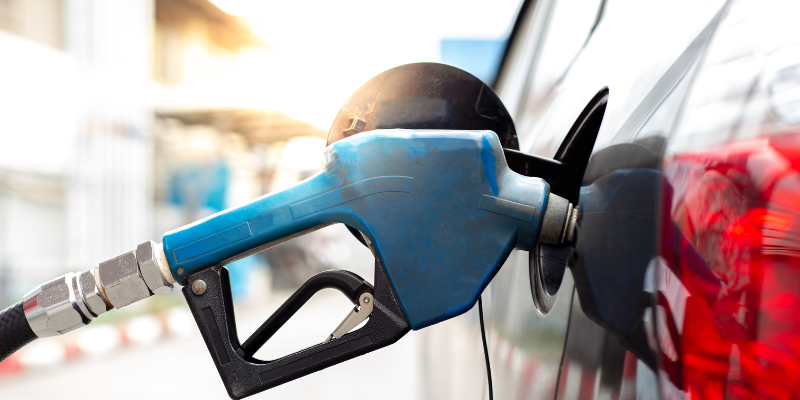 Simon Cutmore, Director Risk Management
What has been happening?
The rising price of fuel is making headlines. The cost per litre is changing as I write, so it could be any price by the time you read this. Inflation is at its highest rate for 40 years , the price of diesel is at record levels and petrol has seen its greatest daily increase in 17 years.
Police say that across the country there has been an 89% rise in fuel thefts since the beginning of the year. Also, the regulations on red diesel (or rebated fuel) changed on 1st April. Previously red diesel could be used in a broad range of agricultural and commercial vehicles, while white diesel is the fuel available at the pumps for the general public. The change is important as red diesel attracts significantly less fuel duty than white diesel. The standard rate of duty for fuel used by road going vehicles is 52.95 pence per litre (ppl). The rebated rate is 10.18 ppl – a difference of 42.77 ppl.
Fewer vehicles are now eligible for rebated fuel with the construction industry being notable as a sector to face increased prices estimated at as much as 50%.
What are the risks?
Whether fuel is being stored in a fixed tank or is in a vehicle there is a risk of theft from both internal and external parties. Even the military are not safe – the Royal Navy recently lost £250K of diesel in one of the UK's largest fuel heists.
The practice of 'skimming' a fuel tank by employees is the most common internal threat. A survey by Shell found that two in five employees had witnessed fraud with fuel siphoning a typical example. Small amounts taken from tanks can add up to large losses over time. One council worker was recently found guilty of stealing £42K worth of fuel.
The external threat is arguably greater with organised crime gangs targeting both storage tanks and vehicles. In the spring a spate of thefts saw 21 Cumbrian farmers suffer losses of £10,000 over four days. This is a drop in the tank compared to an estimated £1m worth of fuel stolen from 40 sites in North Wales. Thieves used sophisticated battery powered pumps to siphon 10,000 litres every half an hour. Another gang laid 400 yards of pipe across a field to siphon fuel into a tanker. With storage tanks typically holding 44,000 litres of fuel the loss could be in the region of £80K.
Lorry drivers are also at risk with thefts across the nation from Kent to Leicester and Scotland. Some gangs opt for crude methods such as breaking locked fuel caps or puncturing them with scaffolding poles. Others are more sophisticated involving the use of pipes. Some even resort to menaces and have been known to attack drivers.
More than just a fuel loss
While businesses will be counting the cost of stolen fuel there are other losses. Thieves often steal fuel with little consideration for the damage caused and subsequent leakage of fuel once they have made good their escape. For those with storage tanks they could well have a clean-up bill as environmental legislation states that the polluter must pay.
Damaged lorries and other vehicles could face both clean-up costs and loss of business if they are off the road being refuelled or repaired. Other risks include; reputational damage if there is substantial pollution, fines and lost contracts. There is also a duty of care to employees with evidence of some gangs being armed. The situation has even led to some drivers even opting not to lock tanks or leave them open as thieves will simply puncture the tank.
Three ways to protect yourself from fuel theft
Skimming – this requires a combination of communication and risk management. If employees are made aware that jobs are at risk and robust mitigation systems are in place, then they are less likely to skim fuel. They may also not stand by if they see others skimming fuel. There are various software options to monitor fuel usage and alert you to anomalies and discrepancies.
Storage Tanks – These are where losses can be greatest. It's time to review your risk management and upgrade where necessary.
- On-site security, CCTV, lighting, and perimeter fencing need to be fit-for-purpose.
- Storage tanks can be protected with alarms, locking systems and concrete barriers to prevent thieves gaining access with vehicles.
- Fuel dyes and tags are becoming increasingly popular as a method of tracking and catching thieves. If the theft is opportunistic then clear signage that your fuel is dyed may be enough in itself.

Vehicles – a combination of risk management and driver education is required.
- Experienced drivers should be encouraged to share knowledge about known hot-spots and alert fellow drivers to avoid them. The authorities should also be alerted. Many of the thieves mentioned in this blog have been caught because of shared intelligence.
- Use technology - there are apps such as SafePark that monitor and map crime data regularly.
- Fuel dyes and tagging are just as useful in preventing and tracking theft in vehicles as they are in fixed tanks. Again, it is important to make it clear that tanks are protected to deter opportunistic theft.
What next?
If you are concerned about fuel theft, you can contact the risk management team at Verlingue which is dedicated to minimising risk and protecting your business.