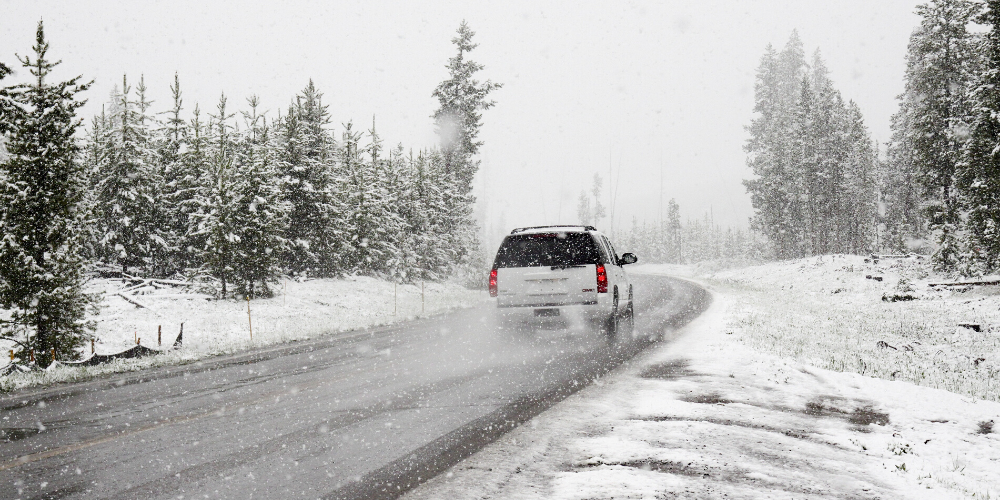 Adverse winter weather conditions such as fog, ice, heavy rain and snow can make driving a far more difficult task for even the most skilled motorists—increasing the risk of road accidents and vehicle theft.
Whether your organisation utilises a single company car or possesses a large fleet of vehicles, it's crucial to implement the following precautions to avoid costly winter driving risks:
Prepare your fleet — When adverse weather occurs, it's important to ensure your company vehicles are prepared to handle risky road conditions. Be sure to inspect all vehicles for proper tyre pressure, adequate fuel and oil levels, a fully functioning heating system, defrosted mirrors and lights, a charged battery and plenty of windscreen washer fluid. Lastly, consider storing an emergency kit in every vehicle in case a disaster occurs.
Protect your employees — Apart from preparing your vehicles, make sure your staff is properly trained to drive in winter weather. Key guidance in your training programme should include fully deicing the windscreen before driving, utilising proper light settings in low visibility conditions, maintaining a longer stopping distance between vehicles, braking gently to avoid locking the wheels and using higher gears when going downhill or making sharp turns to prevent skidding.
Deter vehicle thieves — Insurance claims data provides that vehicle theft incidents typically increase in the winter months. This is because many drivers leave their vehicles unattended with the engine running to warm up, giving thieves the opportunity to break into the running vehicle and steal it. With this in mind, never let your staff leave vehicles unattended with the engine running.
---
The content of this Profile is of general interest and is not intended to apply to specific circumstances. It does not purport to be a comprehensive analysis of all matters relevant to its subject matter. The content should not, therefore, be regarded as constituting legal advice and not be relied upon as such. In relation to any particular problem which they may have, readers are advised to seek specific advice. Further, the law may have changed since first publication and the reader is cautioned accordingly. © 2020 Zywave, Inc. All rights reserved