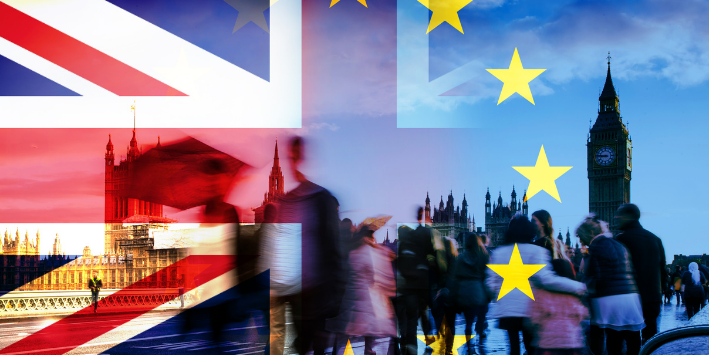 The UK will be leaving the European Union when the transition period ends on the 31st of December, and businesses will be required to follow new rules thereafter.
How the new rules will impact British business, and the severity of which, remains unclear.
Recent trials of checking procedures by Border officials resulted in long queues on the M20. This is a sign of what could lie ahead for British business, leaving many to question "Could delays on lorries entering and leaving the UK have an impact on my business?"
This is one of many questions that needs to be addressed ahead of the deadline, and with 22 days to go, it is now vital businesses assess the full impact of Brexit on their operations and put plans in place to mitigate some of the impact.
Our risk management team have outlined key questions businesses need to address ahead of the 31st of December.
Have you taken time to consider the key questions posed by Brexit?
Do you know who your key customers are? Have they considered the impact of Brexit on their business?
Do you know who your key suppliers are? Have they considered the impact of Brexit on their business? Will they still be able to provide you with your contracted terms?
How will the landscape for your business change from 1st January?
Are there any parts of your business that that can adapt quickly if needed?
Do you know what plans your competitors have in place?
Key areas that the government are advising businesses to focus on during the transition period include: -
Travel to the EU for business – areas to consider include visas, work permit, travel insurance and driving licences
Staff from an EU country in your business – have they applied for settled status?
Exchange of personal data within the EU – including the processing of personal data from the EU / using websites or services hosted in the EU / providing digital services available to the EU
Intellectual property rights – copy right / trademarks / designs / patents / exhaustion of rights
Import / export or transit goods across EU borders
Provision of services or business within the EU
Here to support you
If you have not considered the above areas, or you need further information this can be found on the dedicated Government page linked below.
Our Risk Management team are available to support you and provide assistance and advice as required.