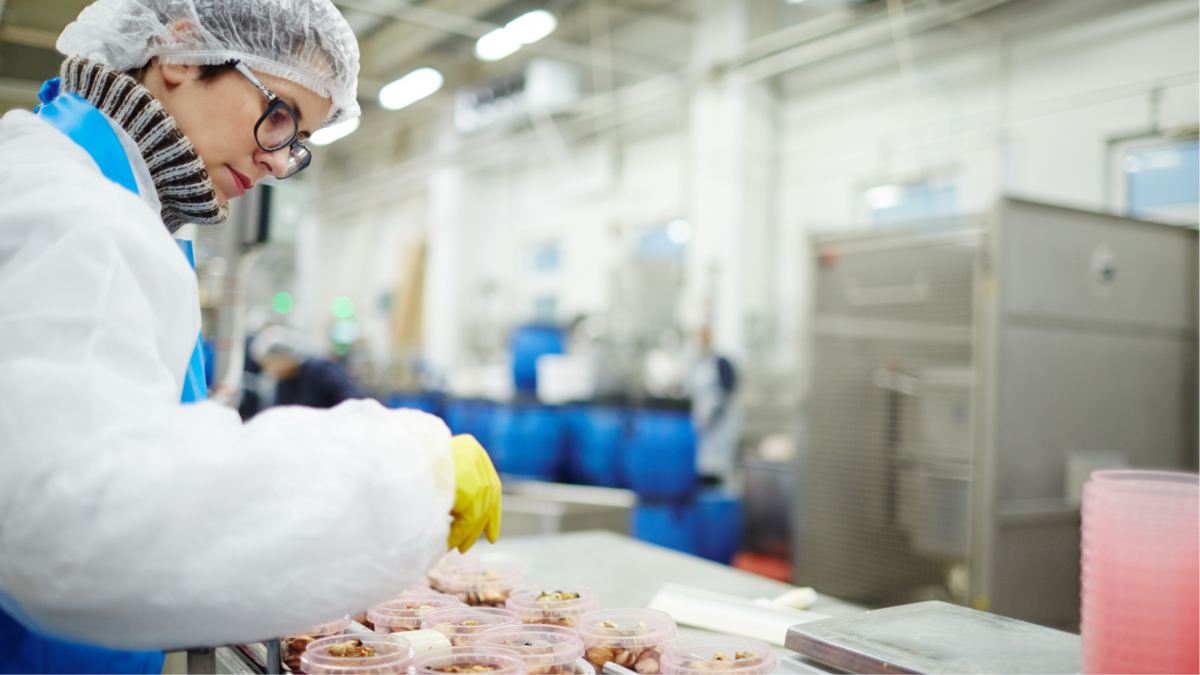 From the beginning of October, a new law comes into force which requires that all businesses provide a full ingredients list for pre-packed food for direct sale.
Failure to comply will be a criminal offence with the potential for fines and prosecution. In addition, there is a danger of reputational risk should there be a claim.
What is Natasha's Law?
Natasha's law, or The UK Food Information Amendment, was passed in in September 2019 and comes into law on 1st October 2021. It requires food packed on the same site from which it is sold to be labelled with full ingredients. Previously, this was not required.
Who will be affected?
A broad range of hospitality businesses including restaurants, pubs, cafes, hotels, takeaways, and delis will be subject to the new regulations.
While only businesses in England are subject to the new legislation it is expected that Scotland, Wales and Northern Ireland will follow suit.
The 14 allergens
Celery, Cereals containing gluten (barley and oats), Crustaceans (prawns, crabs and lobsters), eggs, fish, lupin, milk, molluscs (mussels and oysters), mustard, peanuts, sesame, soybeans, sulphur dioxide and sulphites (at concentrations of more than ten parts per million) and tree nuts (almonds, hazelnuts, walnuts, Brazil nuts, cashews, pecans, pistachios and macadamia nuts).
What are the implications?
Food products prepared and packaged on site will need to be labelled showing the name of the food, a full ingredients list and the 14 allergens required to be declared by law.
This can include sandwiches and salads packaged by the food business and provided from the same premises. It can also apply to fast food wrapped or packaged before a customer selects them, or supermarket products which are produced and packaged in store.
Labelling is not required for food that is not packaged or packed by the customer after it is ordered. This does not mean it is exempt as allergen information still needs to be given, but it can be done verbally or in the menu.
UK - allergy statistics
2 million people are living with a diagnosed food allergy
600,000 (1 in 100) have coeliac disease
10 people a year die from allergic reactions
A further 1500 asthma-related deaths are believed to be triggered by food allergies
What do you need to do?
All affected businesses will need sound risk management systems and processes in place which are fit-for-purpose for the size of their operation.
Training – It would be prudent to integrate training between all staff from those preparing food, to those labelling it and staff dealing with customers. Everyone involved in the internal 'supply chain' needs to be trained with regular reviews to ensure staff understand the requirements. It is also important that they appreciate the ramifications if there are errors.
Labelling – Having a robust system in place regardless of the type of business is essential. A printed labelling system will provide clarity. Larger businesses may need a central database which stores information on ingredients and menus and updates them regularly.
Technology - Utilising technology could help streamline and simplify the process for both businesses and the customer. Tools like Andromeda and Ubamarket can provide up-to-date product labelling information and even allow the customer to scan a barcode to access information about ingredients and allergens.
Liability insurance - This will not cover you for negligence, such as poor food handling or labelling. However, it will protect you against the costs of a claim if you have followed the rules and a customer has a reaction to something that did not need to be disclosed.
What next?
Our food and beverage practice leader, Alan Midson has over 15 years of experience working with many leading food and beverage manufacturers, helping them to identify, manage and mitigate risks across their business. You can contact Alan here if you need help or advice:
Alan.Midson@verlingue.co.uk
M: +44 (0) 07725 547914