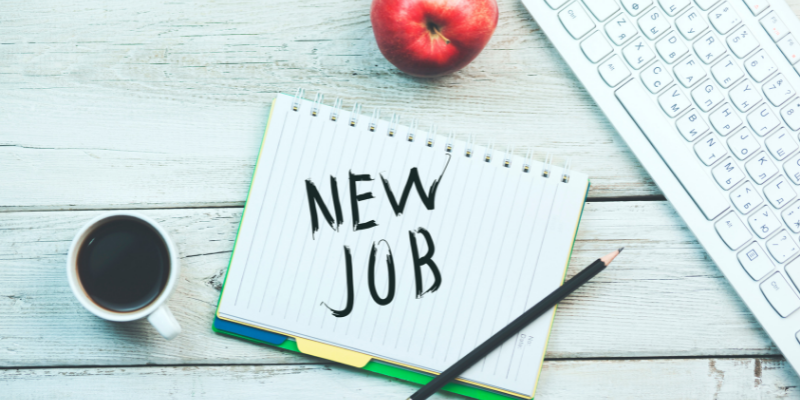 Lesley Attwell, Senior Employee Benefits Consultant
The pandemic has cost lives and livelihoods. Amidst the trauma, many have taken a step back to reconsider their careers and expectations. Working from home presented new challenges, the commute lost its appeal and others found that educating children is best left to the professionals. This reset in the way we live and work has led to more people quitting their jobs than ever before in the USA and the UK is little different. It has been dubbed the Great Resignation – but what does it mean for employers?
A study by Microsoft in April found that 41% of workers were thinking of quitting or changing their job. In August 2021 4.3 million Americans acted upon that thought adding to a similar number who did the same thing each month since the report was published in the Spring.
The picture in the UK is similar. Recruitment firm, Ranstad, found that of 6,000 workers surveyed, 69% of them expected to be in a new role in the next few months. Meanwhile a Trades Union Congress (TUC) member survey blamed a 'toxic mix' of low pay, high workloads, and a lack of recognition for 21% of key workers considering a switch to another role.
Dr Anthony Klotz who is credited with coining the term 'Great Resignation' believes several drivers are at play. Klotz has identified movement from individuals demanding "the right pay, benefits and work arrangements in the longer term." He adds that workers have the power and "a greater ability to fit work into their lives, instead of having lives that squeeze into their work."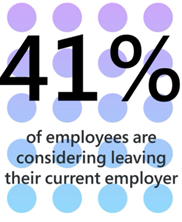 What can employers do to retain employees?
While the picture, on the face of it, seems gloomy for employers, the flip side is that this is an opportunity to revisit how to attract and retain staff.
1) Get Personal - the evidence recommends employers listen and act upon the changing needs of employees. For example, in the Microsoft study employees expect better "collaboration, learning, and wellbeing." The message is clear, a personal touch, empathy, and appreciation will make people feel valued. The culture in a firm is fundamental to how people feel, so walking as well as talking the talk is crucial.
2) Mental Health – Remote working has increased the pressures in ways that are not always apparent or visible. Glassdoor, a company review firm, has reported a 128% jump in "burnout" in company feedback since April 2021. In addition, they highlight the increasing importance of Mental Health and Wellbeing to employees. However, it is not always possible to reach out and know that a member of staff is struggling, and they may feel embarrassed to talk about sensitive issues with their manager. A comprehensive benefits programme will have several tools within the package to support the health and wellness objectives of a company. These tools should be clearly signposted to allow for ease of access as needed.
3) Tailored benefits package – Understanding the demographics is essential. While everyone needs a robust pension plan its value may be viewed differently depending on where you are on your career path. Some may want an option to 'buy' additional holidays, particularly if they feel a desire to catch up on what they have missed. Others may embrace a cycle to work scheme – bicycle sales have rocketed, and the mental health and physical benefits are obvious. We support the Harvard Business Review advice that benefits packages need to be tailored to be effective. A rounded, inclusive, and relevant programme will match the demographics and culture of your business.
Communicate, Communicate, Communicate
It's essential to get the message across in an integrated way that shows you care and can deliver on employee expectations. A considered, affordable, and sustainable employee benefits strategy will help you attract and look after the high calibre employees that are so vital to the success of your business.
One of the practical solutions to assist employers with communicating with their employees, is to use benefits platforms to streamline central messaging and provide 'one-stop' access for employee benefits provision. These platforms can be used to produce a wealth of Management Information to assist in shaping appropriate benefits and communications programmes. Platforms can support employers as a simple engagement tool or as a more sophisticated flexible employee benefits programme, so they can be tailored to budget and requirement.
What Next?
At Verlingue we focus on getting to know your business and what you want to achieve through your Employee Benefits package. Whatever your needs, we can design an innovative solution for your unique requirements.
Lesley Attwell, Senior Employee Benefits Consultant
lesley.attwell@verlingue.co.uk