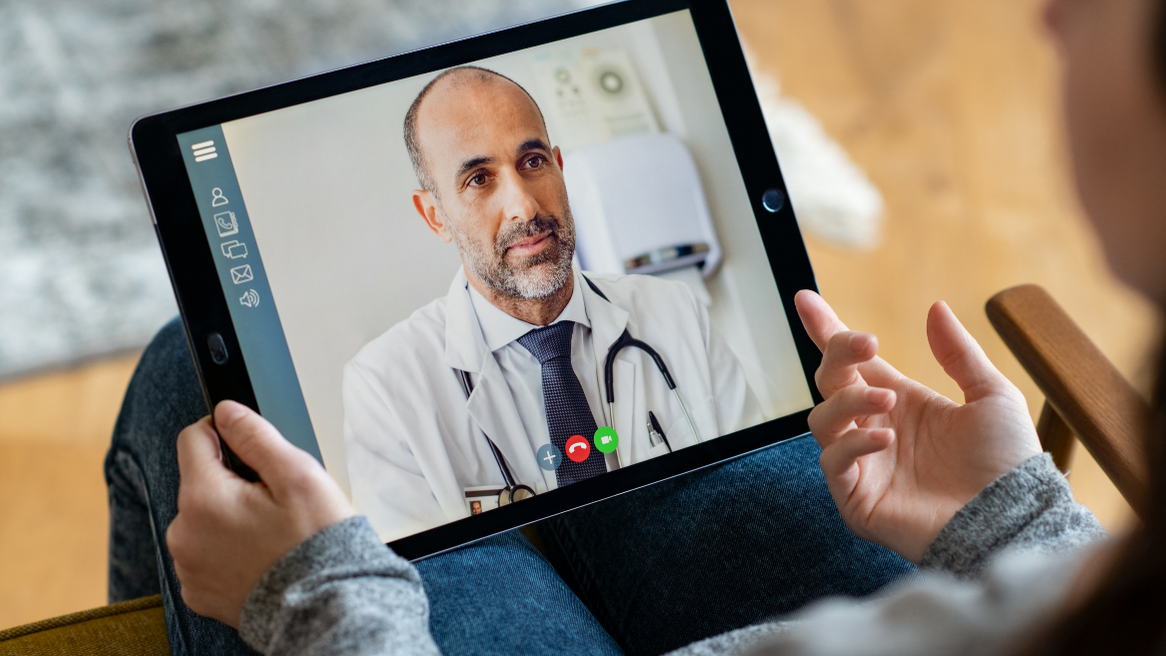 Reports suggest the average waiting time to see a GP for a routine appointment is now in excess of 2 weeks, and data from the British Medical Association indicates the NHS is facing a significant backlog of non-COVID-19 care.
Add to this the hoops it's now necessary to jump through in order to make contact with your GP, "only phone between certain times, can never get through during those times, if you do eventually get through you can only get a telephone appointment" – Sound familiar?
This could result in patients waiting even longer to receive initial diagnosis and follow-up treatment. Unnecessary delays may have a detrimental impact on a patient's recovery and long-term health outcomes, including their ability to get back into full time employment.
A possible solution is access to a Virtual GP service or Private GP provision through the company's Group Private Medical Insurance, Health Cash Plan or Group Income Protection insurances. Many of these insurances incorporate access to a Virtual GP service included within their cost. Alternatively, it is also possible to purchase stand-alone Virtual GP services and we are seeing soaring growth in this benefit area, as it becomes a mainstay of many company's health & wellbeing strategy.
The rise in waiting times
The shutdown of most non-COVID-19 services in the first wave, combined with drastic changes in patient behaviour, mean the NHS is now facing a large backlog of non-COVID-19 care.
Latest figures show more than 200,000 patients waiting more than a year for hospital treatment.
The benefit of private medical insurance in 2021
Private medical insurance often helps employees receive treatment for eligible conditions significantly faster than via the NHS. It can also support more accurate diagnosis at an earlier stage, as the range of diagnostic tools available privately are simply unaffordable in the public sector. Not only this, but treatment options are enhanced with access to a wider range of drugs and medicines.
As we begin to move through 2021, the gap in waiting times could increase further due to the backlog created by the pandemic.

An effective health & wellbeing benefits programme will support businesses operating in a difficult trading climate, by reducing the amount of time lost to illness and keeping the workforce at full strength for longer.
Does my existing benefits package provide access to a Virtual or Private GP Service?
Many employers with Group Private Medical Insurance, Health Cash Plans or Group Income Protection insurances may not be fully utilising their cover and don't realise their employees already have free access to an integrated digital GP. If employers are aware of this added value benefit, they may not be actively promoting it effectively to their teams.
Various benefits insurers provide a fully integrated Virtual GP, and this is available for employees included in the cover, 24 hours a day 365 days per year. Employees can access the service from the comfort and safety of their own homes, without the need to visit surgeries.
The Virtual GP service can be used for information, advice, prescriptions and even to refer for further private treatment if necessary. Depending on the Virtual GP provider It may also be possible to link your records with your NHS record.
Understanding your benefit program.
As highlighted above, you may not be utilising your existing benefits to their full potential. It is important that you are aware of the benefits already integrated into your scheme. Should you require support with this, please speak with one of our consultants.
If you don't currently have access to either a Virtual or Private GP service and would like to learn more about these benefits, please get in touch we would be happy to support you.
Get in touch
Should you have any questions on the points raised in our blog, please get in touch with our dedicated Employee Benefits team.