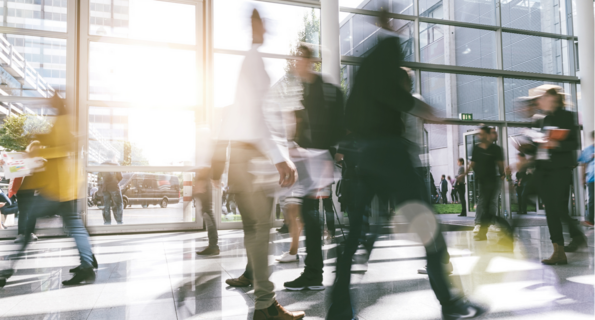 Trade Credit Insurance protects jobs and businesses covering losses from non-payment of goods or services.
The government backed Trade Credit Reinsurance (TCR) scheme, which has protected over half a million businesses during the pandemic, ended on 30th June 2021.
Without the TCR scheme, businesses need the right insurances in place to trade confidently protecting themselves from defaults and insolvencies.
How the government trade credit scheme supported businesses
Provided certainty for 500,000+ UK businesses -safeguarding jobs
Protected more than £575 billion of business turnover
Delivered £210 billion in insurance cover
What is trade credit insurance?
Trade Credit Insurance protects against losses from non-payment of goods or services such as unpaid and overdue invoices which can lead to company losses or even bankruptcy. This gives you the confidence to grow profitably and extend credit to new customers without the fear of non-payment from customers.
Trade Credit insurance is a win-win
Many business covers, such as employers' liability or buildings insurance are passive – there is little contact between the insurer and policyholder unless there is a claim. Trade credit is the opposite.
Credit insurers actively support a company's trading throughout the year providing an early warning system about changes in the risk status of customers to help avoid foreseeable losses.
Partnership is the key. The business tells the insurer about their customers' payment behaviour and notifies overdue payments. The insurer feeds this customer information into its database alongside data from other sources, such as financial statements and public records.
Meanwhile, the insurer gives the policyholder access to a wealth of business intelligence and expertise in credit risk. Together, they can determine the level of credit risk, adjust the level of cover and agree credit limits, assess the financial health of customers and focus on the most profitable. It is a win-win for the business and insurer.
Source: https://cofaceitfirst.co.uk/what-is-trade-credit-insurance/
Why do you need credit insurance now?
If a customer doesn't pay, you can simply claim against your insurance policy. The Covid-19 pandemic, business headwinds, and uncertain financial health of many businesses has made credit insurance crucial to protect cash flow.
"I don't think this will happen to me - I've worked with my clients for years"
We hear companies think that a loss will not happen to them. However, it's on the increase and research from the ratings agency S&P Global agrees. In the U.K. alone delays have soared from 28% pre-Covid to 46% this Spring. The picture is replicated across Europe.
The customer you've supplied products or services to for years can also end up in financial difficulties. Trade Credit Insurance can predict whether your customer is likely to pay and protect you if they don't.
How has Covid-19 increased delays in payment

Country
January 2020
April 2021
UK
28%
46%
Germany
14%
30%
Italy
4%
45%
Netherlands
29%
60%
What Next?
At Verlingue we have a dedicated Trade Credit team. If you would like more information on how we can support your business, please contact us now.
Umberto Oliva Director – Trade Credit Umberto.Oliva@verlingue.co.uk