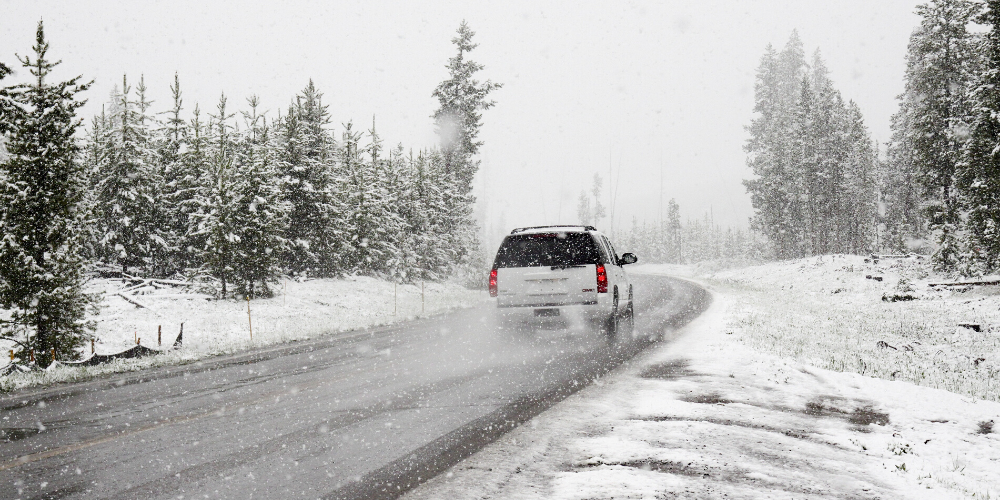 It's no surprise that driving in winter weather carries additional risks.
Adverse conditions such as fog, ice, heavy rain and snow can limit drivers' visibility and make roads extremely slippery, contributing to an increased likelihood of costly accidents. That being said, it's crucial to have adequate car insurance to help ensure ultimate peace of mind in the event of a winter driving disaster.
Nevertheless, a variety of winter driving mistakes can leave you with a rejected insurance claim and a hefty price to pay out of pocket. Take a look at the top causes of invalidated car insurance claims in wintertime to make sure you're fully covered during this frigid season:
Leaving the engine running—When the temperatures drop, many drivers leave their vehicle unattended with the engine running to help warm the interior. However, if your car is stolen as a result of this practice, most insurers will reject your claim.
Using winter tyres—Having your vehicle fitted with winter tyres is a smart idea during colder months. But if you don't declare this vehicle modification on your policy, some insurers won't pay out your full claim in the event of an accident.
Not de-icing the windscreen—Nearly 50 per cent of UK drivers don't fully de-ice their windscreens before driving, according to a recent survey. Regardless, this practice is illegal and unsafe—which is why most insurers will invalidate any claims made by drivers that do so.
---
This article is intended for informational purposes only and is not intended to be exhaustive, nor should any discussion or opinions be construed as professional advice. Readers should contact a professional for appropriate advice. © 2020 Zywave, Inc. All rights reserved.