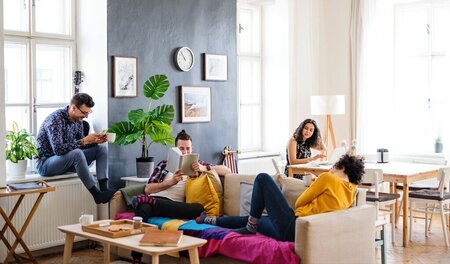 Even though your kids may be back at school or university, and school supply shopping has come and gone, there's still one item on the shopping list that you shouldn't forget: insurance.

That's right - contents insurance is a critical form of cover for students, seeing as they are constantly using a variety of expensive technology items to complete their school work.

In fact, recent research from insurance experts found that the average student room contains possessions worth over £3,000. This number represents almost a 50 per cent increase in the average price of student belongings over the past two years, largely as a result of products such as laptops, phones, tablets, televisions and music equipment.

Despite these statistics, over 25 per cent of students are lacking contents insurance. Don't let your students suffer from unprotected belongings at school - contact Verlingue today to discuss insurance solutions.


© 2019 Zywave, Inc. All rights reserved. This publication is for informational purposes only. It is not intended to be exhaustive nor should any discussion or opinions be construed as compliance or legal advice. In relation to any particular problem which they may have, readers are advised to seek specific advice. Further, the law may have changed since first publication and the reader is cautioned accordingly.