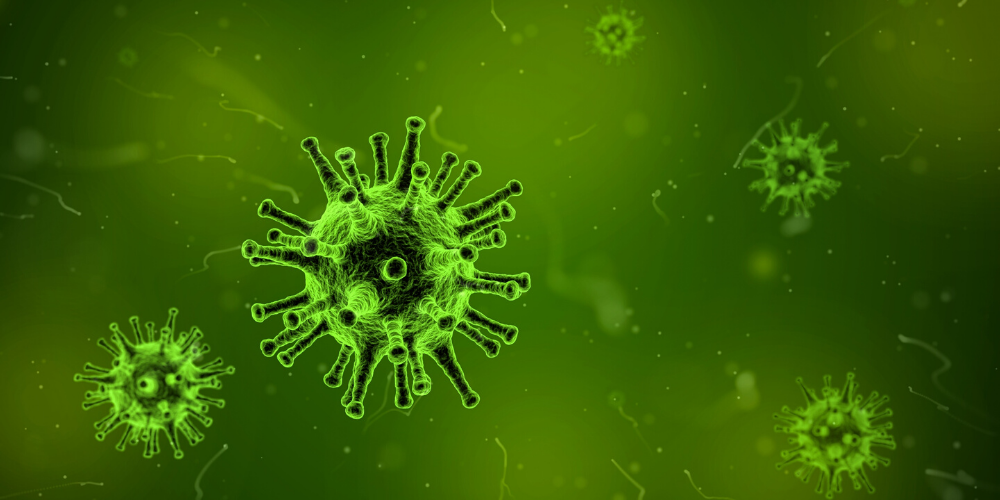 Coronavirus (COVID-19) has quickly taken centre-stage in our everyday lives, and we are now starting to see major real-life effects: closed borders, countries in lock-down, looming threat of global recession. News regarding shortage of supplies, school closures and cancelled events now fail to surprise. A number of our clients have raised questions about how coronavirus may affect their employee benefit schemes and, to help answer these questions, we have pulled together a brief guide for you below.
Group Life Assurance
Group Life Assurance cover will remain largely unaffected, however, particular attention should be paid to restrictions on travelling to a country against the Foreign and Commonwealth Office's (FCO) advice.
Any individuals travelling to the red zone, where the FCO has advised against all travel, who contract coronavirus there and subsequently die, will, very likely, have cover excluded. However, if the country was added to the list of red zone countries/areas after the date of travel, insurers will consider covering such individuals.
Currently, FCO has specified two broad categories for countries affected by Covid-19.
Category 1 - The FCO is currently advising against all travel
Category 2 - The FCO advises against all but essential travel
Should any of your employees plan on travelling to any country on Category 1 or 2, please contact your Account Manager at Verlingue to advise regarding the validity of cover.
Please see the most recent coronavirus related travel advice from the FCO at: https://www.gov.uk/guidance/travel-advice-novel-coronavirus
Could coronavirus be considered a catastrophic event?
Yes, coronavirus can be considered one originating cause. Please check your policy particulars to find out the limits that apply to your policy.
Group Income Protection
This type of policy usually kicks in once an individual has been incapacitated for a reasonable period of time (deferred period.) This period can vary but will usually be in excess of 13 weeks. It is unlikely that anyone will be incapacitated by coronavirus for this long and claims against this cover are therefore unlikely.
Group Critical Illness
To satisfy the claim conditions for a Critical Illness policy, a claimant would have to suffer from a specified Critical Illness listed in the policy. Coronavirus isn't likely to cause any of these specified illnesses and claims are therefore unlikely.
Will my Private Medical Insurance cover coronavirus treatment?
The majority of Private Medical Insurance providers haven't yet issued a decisive stance on Covid-19 and it is therefore currently impossible to say how they would treat claims. However, most Private Medical Insurance policies contain an Epidemic or Pandemic exclusion. The World Health Organisation classified corona virus as a pandemic on 11 March 2020, which means that treatment for the disease or resultant complications would likely be excluded.
Will Covid-19 affect my pension savings?
One of the biggest non-medical impacts of the recent coronavirus outbreak is the stock market reaction, with the main indices experiencing the biggest drop in the last 2 years, and for some of them the biggest drop since 2008.
Pension savings have some exposure to stock market fluctuations and as such are likely to experience fluctuations in value depending on market performance. However, it is important to note that pensions are long-term investments, designed to perform over 15+ years, whilst coronavirus is not predicted to have lasting effects on the stock market.
Employees looking to retire in the next 5-10 years, who are invested in a default fund, will typically hold their pension investments in a Lifestyling fund. This means that the investments will be being automatically switched from riskier assets (such as stock market equities) to less risky assets (such as cash or fixed interest) as they near retirement. This approach should offset some of the impact of the significant volatility in equity markets. If employees have selected their own investment strategies from the pension provider, then Lifestyling may not automatically apply and, depending on their investment choices, they may be more or less exposed to the recent volatility.
Testing
We know that the NHS testing centres are struggling to cope with demand, with minimum timescales of 2-3 days for booking a test and a minimum additional 2-3 days for results. The response from the private sector healthcare providers/insurers is broadly consistent in that they will defer to the NHS for testing.
Where can I find more information?
We will keep you updated as more information gets released and if you have any questions in the meantime, please do not hesitate to contact us.
Don't forget to read our Business Insurance briefing on Covid-19 for more information on impact of coronavirus on general insurance products.