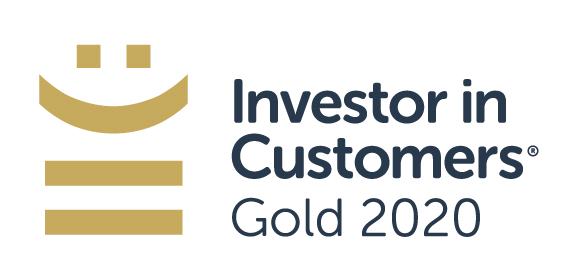 We are delighted to announce that Verlingue has maintained the prestigious Investor in Customers Gold award.
We first undertook the rigorous ICC accreditation process in 2018, which sought independent feedback from our clients. As a result of outstanding customer feedback, the IIC awarded us their most prestigious Gold Award accreditation which at the time only 5% of companies achieve on their first assessment.
The methodology is based on the 4 principles of customer service which are to understand and meet customer needs, delight customers and engender loyalty.
Since receiving client feedback, we have been able to better understand what is most important to our clients and how we can continue to improve our service, support and advice even further.
To have received the Gold award again in 2020 is a wonderful accolade and testament to our talented team who continue to deliver a superb service to our customers every day. We remain fully committed to maintaining our exceptional service and Gold award recognition in the future and would like to thank our clients and team for their continued support.