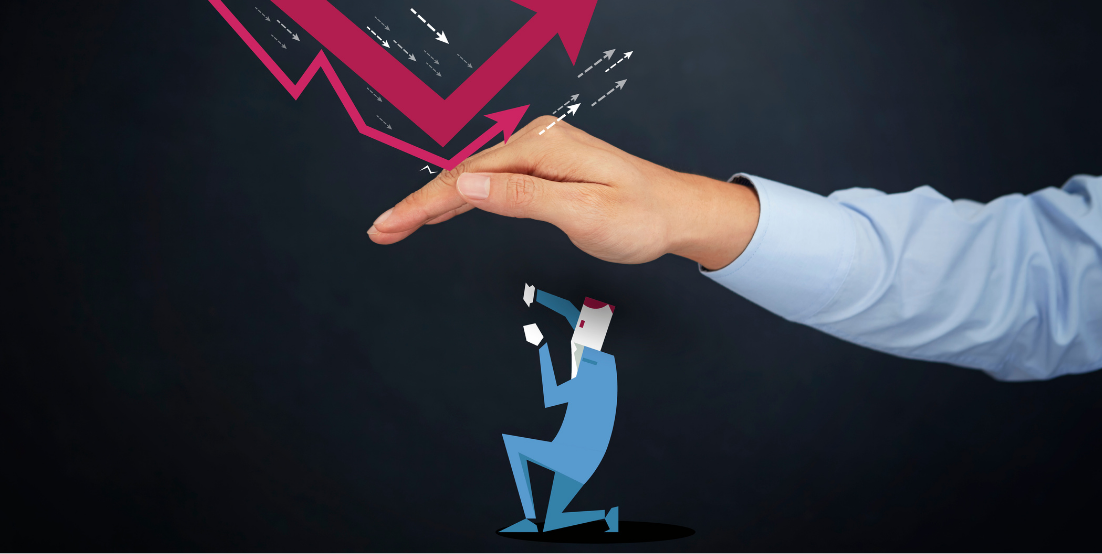 The insurance market is in a volatile state. For many years businesses have benefitted from flat or reduced premiums. However, the market has 'hardened' over the last 2 years which means prices have risen whilst cover has reduced or disappeared completely! We consider what this means for business and what you can do to steer a way through the turbulence.
What are soft and hard markets?
Before the pandemic - for the last 10 to 15 years - insurance buyers enjoyed a 'soft' market. There was good capacity, a choice of providers and broad coverage. With strong competition, insurers were willing to offer innovative wordings, extensive cover, and lower prices. During the soft market, business owners saw cost reductions in their insurance premiums, even without a reduction in their risk.
The premium levels being charged were not sustainable and many insurers began to make significant losses. They had already started to increase premiums or withdraw from the market completely even before the pandemic hit. When COVID did arrive, it became the single largest loss the global insurance market had ever experienced. This meant the need to increase premiums, reduce cover or remove it all together accelerated significantly.
This brings us to the current hard market position which is typified by low levels of insurer competition, higher premiums and insurers reducing the amount of risk they are willing to take for any particular business. This is particularly true for Property insurance, Professional Indemnity and Directors & Officers cover.
As a business owner paying for insurance, it's not a great position to be in.
What can you do to secure cover?
In a hard market, insurers will always try to pick the best businesses to insure, i.e., those they think will have the lowest claims. So, how do you convince them that yours is one of the good ones?
Knowledge is power
Working with a broker who understands your business and sector and has significant market relationships is essential. A knowledgeable broker will understand which insurers will want to compete for your business and what they will be looking for when deciding if your business is one they want to insure. The way your business is presented to insurers can affect your ability to secure cover and the price you pay for it significantly so be prepared to invest time in telling your story.
Show them your business is serious about managing risks.
Risk management is the biggest indicator to whether you are likely to generate insurance claims or not. Insurers will be looking to understand these key areas in particular:
How you manage the fire risk in your premises, everything from housekeeping, electrical testing and control of flammable substances.
How robust is your health and safety regime which will cover everything from staff training, risk assessments and accident investigations.
Start your renewal process early
High premiums and reduced cover means there is a lot of business being presented to insurers right now and this is causing delays.
We recommend starting the renewal process as early as possible in advance of renewal to allow for insurer surveys and longer negotiations. If you start the process too late, you are unlikely to achieve the best result from your renewal exercise.
Reducing risk and long term insurance costs
Whether the market is hard or soft, you need a long term strategy to managing risk if you want to reduce long term insurance spending and secure the ability to buy the cover you need.
We can help you put this strategy in place in a time and cost-effective way. In some instances, we may be able to secure funding from your insurer to help with the cost of putting this in place through a "risk improvement fund."
If the hard market has affected your ability to buy the cover you need or your interested in reducing risk and cost in your business then please get in touch.
Insurance is a relationship business – we invest in our relationships!
Contact us
If you would like any further information, or assistance, regarding insurance and the hard market please contact a member of the Verlingue team, who are here to support you.