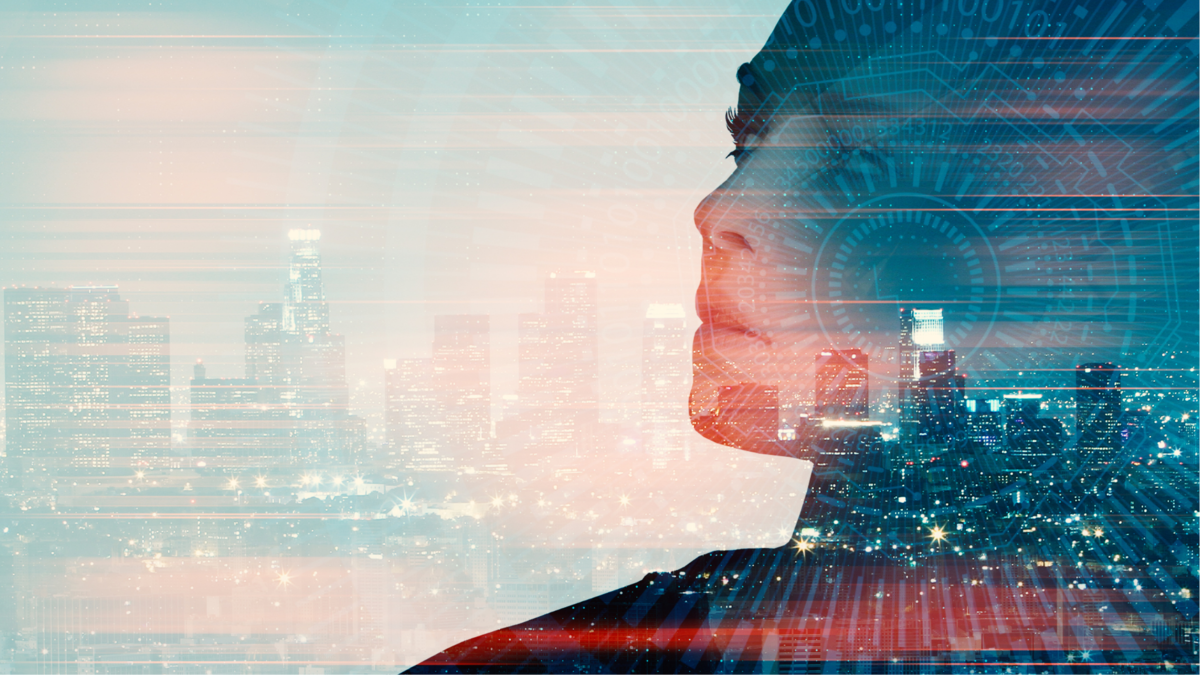 Dasha Ivanova, Employee Benefits Consultant
I was lucky enough to attend the recent Women In Tech global conference. The event celebrates the 100,000 women working in tech and has set ambitious targets to achieve more.
It's a community I'm proud to be a part of and my involvement came about by chance when I connected with the inspirational founder, Anna Radulovski, about 18 months ago. Her ambition is to inspire and unite one million women in technology.
Working in Employee Benefits and looking after many of Verlingue technology clients I understand the role an engaged and caring employer plays in their employees' life. I felt it was important for me to have a further understanding of the community, to be able to tailor my expertise and advice.
What did I learn at the Women in Tech Conference?
1. The power of community
It was really refreshing to experience diversity and openness of the women in tech community and to explore the challenges and exciting opportunities we face. It is hard to put this into words ,but the key to the success of the event can be summed up by three words - it was safe, welcome & inspiring. All this was achieved due to an open and honest conversation started and carried on by female leaders in Tech Industry, who are active members and ambassadors of the network!
Although, women are still less represented amongst tech employees, I believe this group is part of something that could be and will be much bigger.
2. Inspiration
Listening to the experiences, challenges, and successes of participants and what they have learned on their journey was both empowering and inspiring. It was clear to me that a fundamental part of the event was a mutual desire to help one another for no personal gain, other than it is the right thing to do.
Isaac Newton was a genius, yet even he understood how much he needed the support of others when he said; "If I have seen further, it is by standing upon the shoulders of giants." There were many giants at the conference, and I expect many more will join in the future.
3. Learning from others
The variety of sessions was enlightening – some were formal presentations, others off-the-cuff, but the common link was that everyone, at every level, was willing to give their time for the collective benefit. One session in particular shared personal insight on overcoming barriers and anxieties in a constructive and positive way by using 100-day programme, that encourages you to pursue an activity daily for a 100 days and to share your results on a daily basis. Progress is never a straight line!
What next?
Participating in this event created a strong need for me to contribute, not only to this community, but also, hopefully, to other ones.
My personal task until the next conference in June 2022 is to speak at the next event, and to share with Tech employers and Tech employee's importance of work-life balance, team wellbeing, attracting and (probably even more importantly) retaining talent.
Verlingue and I have something to share with this community and to promote its values. A strong and competitive Employee Benefits programme is a robust and honest way to make your workplace safe, welcome and inspiring!
If you would like to find out more about how Verlingue can help you, please get in touch here.
Sources:
https://www.womentech.net/women-technology-statistics
https://www.womenintech.co.uk/8-facts-women-tech-industry