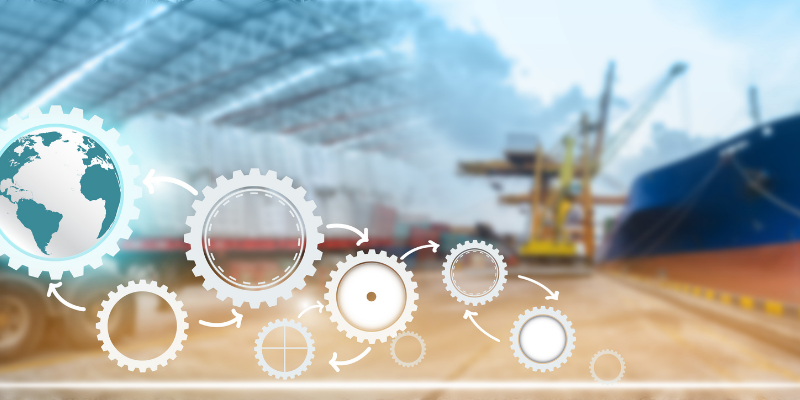 Over the last 18 months, bitter winds in the supply chain have whipped up a perfect storm. From milkshakes at McDonald's to shortages of Carbon Dioxide and empty shelves in supermarkets – the headlines tell a story of widespread disruption. Some are even warning that the risks could be permanent.
The impacts can have the potential to be more than a bump in the road. Without a reliable supply of raw materials, an organisation can face a long-term hit to their bottom line as well as their reputation and share price. We consider what is causing this and what businesses can do to manage and mitigate against the risks.
What are the causes?
Modern supply chains are sophisticated and susceptible to a variety of threats. Planning to mitigate against the myriad of supply chain risks requires a holistic approach encompassing insurance and risk management strategies.
What can you do?
The storm is yet to pass for the industry, but this does not mean firms are powerless. Many have begun the process of rethinking and resetting how they manage supply chains risks. The models that have been relied on in the past are no longer enough. A dynamic an innovative approach is required.
1) Diversification – relying on a single supplier in any part of the chain can cause a domino effect. Mitigating the risk by seeking other viable options will make the chain more robust. Due diligence is critical, to understand the different tiers of supplier. One example of collaboration to protect against future supply chain disruption has seen Costa team up with M&S to add additional products to its menu.
2) Business Continuity – The benefits of Just in Time (JIT) delivery can quickly become your downfall without detailed scenario planning. As a result, many businesses are now making contingency plans based on a detailed risk register which is reviewed and audited regularly to identify and manage the evolving risks.
3) Employees – Businesses will have to adapt to attract and retain staff. Waitrose has moved quickly to pay its lorry drivers £53,780 a year - a salary greater than many white-collar workers. This is also an opportunity to consider the wider staff benefits package. You can find out more about how the Verlingue team can help you here.
4) Insurance – underpinning risk and scenario planning should be a comprehensive insurance programme. The scope includes identifying gaps as well as overlaps in cover. The policy wording needs to match your specific needs and be underwritten by carriers who are aligned with your industry.
What next
The team at Verlingue can help you with all aspects of risk management, insurance and employee benefits relating to Food & Drink. If you would like to find out more, get in touch now.
Alan Midson - Director, Corporate and Employee Benefits
Alan.midson@verlingue.co.uk
M: +44 (0) 07725 547914