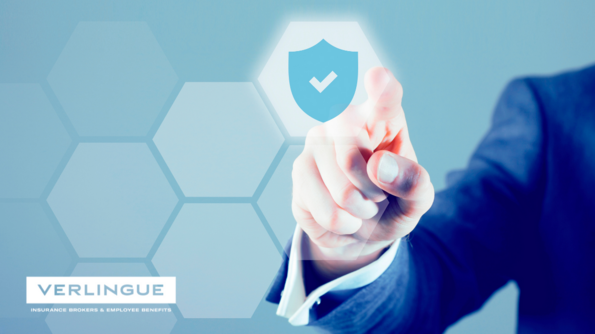 Written by Simon Cutmore, Director Risk Management, FCII CMIOSH CFIRM MIIRSM
We have experienced a profound change in the way we work over the last year. Things are very unlikely to be the same again and this is particularly true for the way that firms handle the wellbeing of their staff in light of the pandemic and a shift to remote working.
Keeping COVID-19 safe
As an employer, you have a duty of care to protect your workers and others from coronavirus. Businesses who have remained open are required to follow government guidelines on social distancing and hygiene. Failure to do so could put your employees and customers at risk – which could lead to fines, restrictions, potential prosecution, and reputational risks. More information about how to be prepared can be found here.
Is the pandemic a wake-up call for employers?
There was an excellent Dispatches programme broadcast by Channel 4 about Long COVID. For the first time, I heard it openly described as an occupational disease.
For those that have been on my Return-to-Work COVID webinar this will resonate in a few areas, not least of which is the issue of claims defensibility.
This is drawn into sharp focus should there be a diagnosis of Long COVID - more than 12 weeks of symptoms – which could mean a potential employers liability claims for a business.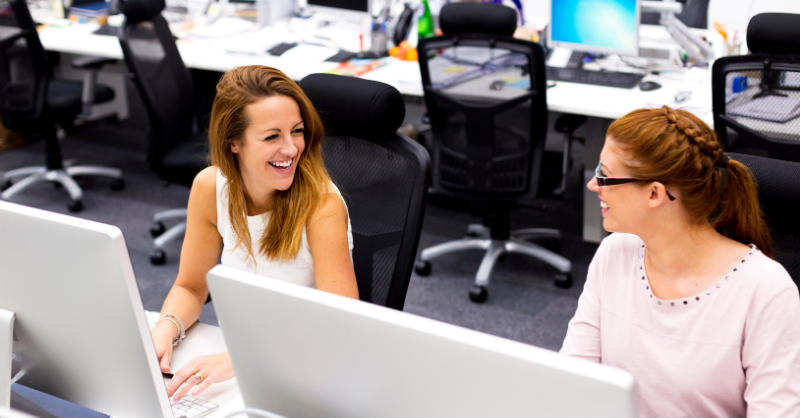 Time for a holistic view of wellbeing
While working from home has undoubtedly helped to keep employees safe from the coronavirus, it has presented a new set of risks.
The swift jump to homeworking has meant that employers have not necessarily prepared for remote working. Have you been on a virtual meeting and spotted a colleague perched on a stool over the kitchen table, or even the latest trend working from bed (#WFB)? A survey found that 72% of Americans have been WFB in the pandemic. Add to that, research by BUPA estimating that nearly two thirds (63%) of the 11 million Britons working from home, have injured their back, neck, hips, knees, or wrists.
Whilst we may smirk about WFB, this is no laughing matter as the responsibility for employees' health and safety remains with the employer, whether someone is in the office or working from home. Cast your mind back 15 years and you may remember when the Health Act 2006 made it illegal to smoke at work in enclosed places – including company vehicles. If the health of a lone driver in a company car needs to be protected from a puff on a cigarette then what of the physical and mental health of employees, lone or otherwise, at home?
Prevention is better than cure
Whether a colleague suffers illness or injury through contracting coronavirus or because of working from home - businesses need to appreciate the benefits of prevention rather than cure.
It's just a bad back, right?
Consider this scenario. A member of staff suffers a serious back injury through work, and it leads to a claim. The costs start to mount up as they seek private medical assessment, investigation, treatment, and a course of physiotherapy. The claim could easily reach £10K in say 8 weeks. If it becomes chronic and lasts over a year it would mean the person is subject to a disability claim with more serious ramifications.
"Over a million people in the UK were reporting symptoms associated with long COVID at the beginning of March 2021, with over two-thirds having had COVID-19 at least 12 weeks earlier... People who tested positive for COVID-19 are around eight times more likely to suffer prolonged symptoms than observed in the general population."
Office for National Statistics
However, by taking a proactive approach this risk could be mitigated. First, a holistic risk management plan to assess the needs of remote workers will identify the dangers. Second, an Employee Benefits package could include counselling, mitigation and treatments that keep staff fit and healthy or back to work sooner.
Long COVID – what are the ramifications?
It is too early for medicine to fully understand what long COVID will mean for those who have been infected. However, figures from the Office for National Statistics (ONS) show that 1.1m people in the UK have Long COVID symptoms. In light of this consider the meat industry as a case study in what could happen. A British Medical Journal report shows that in Germany one factory with 7000 employees had 1500 positive cases. Another in Portugal found that 129 of the 300 staff contracted coronavirus. It would only need for a handful of these to develop long COVID and disability and claims could run into tens of millions of pounds which could put a firm out of business.
Other industries should take note and take action to include COVID-19 risk management plans within their wider Enterprise Risk Management. Scientists are warning that COVID-19 is unlikely to be going away anytime soon – so long-term risk mitigation is essential.
What next?
For more information about how we can help your business, please contact our Director of Risk Management, Simon Cutmore, on 07764 929 099 or simon.cutmore@verlingue.co.uk